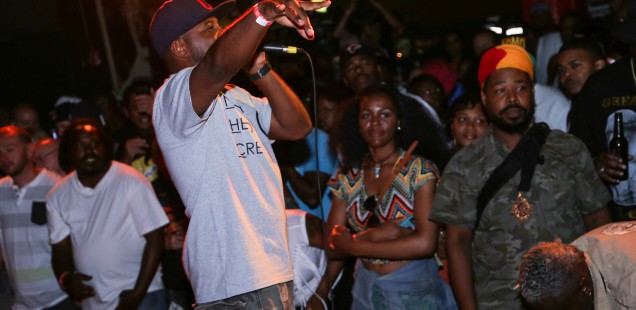 After a Successful 17-Year Run, Kings of the Iron Mic to Host One Last Show
Locally, artist George Goins aka Pooh Manchew was looking to make some waves of his own with his Nappy Head Crew. Eventually, he would end up founding two of the longest running series in Cleveland hip-hop with Kings of the Iron Mic and Queens of the Iron Mic starting the following year.
After a terrific run, Kings of the Iron Mic will have its finale show at 9 p.m. on Saturday at Now That's Class.
"I never looked at myself as a promoter," Goins says. "I just looked at myself as someone who was booking shows and bringing good acts to Cleveland that I would want to see. I started out as a performer and I wanted a way to be able to do a show where I wouldn't be isolated with the pressure all on me. So I reached out to other artists in the city. The way I did it, I'd book the show with no other acts except for my crew. We'd put out flyers and cats would contact us like, H'ow can I get on the show?' That was the beginning of the Iron Mic."
The name of the long running series seems to stem from "Duel of the Iron Mic" — a song by Wu Tang Clan's GZA, but Goins doesn't take credit for the naming.
"I actually didn't come up with the name," says Goins. "I was going to Tri-C at the time, and there was this guy named Nerve in a group called Elements. I needed a flyer done and that's what he gave me. I just ran with it from there. It worked, but I think that many people initially thought it was a battle."
The group did its first Kings of the Iron Mic show in May of 1999 at the old Peabody's in The Flats.